DENTAL EDUCATION IN RUSSIA AND ABROAD
Dentistry in Russia has developed over three centuries ago during the time of Peter I. At first foreign dentists and specialists were invited to cure people in our country. Then the first faculty of dentistry was opened in 1899 in St Petersburg. A bit later a lot of other departments at other universities and colleges were established. By tradition at the dentistry faculty the curriculum is worked out for five academic years. The students master the basic subjects of medical and biological profile, as well as various clinical disciplines, which are so necessary for a dentist. On condition of successful completion of study the graduates are given the Diploma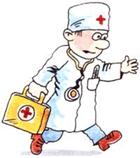 of a doctor - dentist. The curriculum foresees the further postgraduate education. The degree awarded is Bachelor of Dental Surgery (BDS).
For the junior courses students study theoretical disciplines and beginning from the fourth course, they start studying clinical disciplines. At junior courses students study theoretical disciplines and, beginning from the fourth course, they start studying clinical disciplines. Among them there is therapeutic and orthopaedic stomatology.
At special dental departments the students study principal actual problems of dentistry: caries, parodonthosis, and diseases of the mucous membrane in the mouth cavity. The principle task of the dental faculty is perfection of higher dentistry education, raising the quality of doctors' dental training.
The main area for dental schools abroad is Central Europe. You may well know that many British citizens travel to places like Budapest for major dental surgery as it is much cheaper than in the UK. The quality of central European dentists is well known and their reputation is well deserved.
Dental schools in Central Europe have developed an excellent reputation over the last 20 years of offering education in English. All qualifications taught within the European Union should be judged as equal but it is worth checking with the GDC as they will know more about the relative quality of dental qualifications than we or an education agent can. It is also worth pointing out that many Central European dental schools offer six-year degrees that are of a higher standing than the five-year offering at British dental schools.
There are currently about 20 universities offering dentistry degrees in English in Central Europe. Another option is to study in Spain where Universidad Europea in Valencia has recently started to teach dentistry in English (however, they currently only offer the first three years in English - we cannot guarantee that you won't have to finish your degree in the Spanish language). Universidad Europea in Madrid and Cardenal Herrera University in Valencia advertise dentistry degrees taught entirely in English but in any case you will have to learn Spanish well enough to deal with patients when you enter the practical phase of your studies. Studying dentistry in Australia or New Zealand is possible but it will be expensive and your chances of getting in are very low. Most countries in the Anglophone world have a shortage of places in their dental schools. There are also options in the Caribbean.

---
Дата добавления: 2015-02-05 | Просмотры: 1192 | Нарушение авторских прав
---
1 | 2 | 3 | 4 | 5 | 6 | 7 | 8 |

9

| 10 | 11 | 12 | 13 | 14 | 15 | 16 | 17 | 18 | 19 | 20 | 21 | 22 | 23 | 24 | 25 | 26 | 27 | 28 | 29 | 30 | 31 | 32 | 33 | 34 | 35 | 36 | 37 | 38 | 39 | 40 | 41 | 42 | 43 | 44 | 45 | 46 | 47 | 48 | 49 | 50 | 51 | 52 | 53 | 54 | 55 | 56 | 57 | 58 | 59 | 60 | 61 | 62 | 63 | 64 | 65 | 66 | 67 | 68 | 69 | 70 | 71 | 72 | 73 | 74 |


---